DMCE Inc. Concrete & Engineering Contractors provides complete concrete services for Grass Valley, Nevada City, and all of Northern California for both large and small projects including:
Commercial Concrete Construction
Large building foundations/slabs
Concrete structures for public works projects
Curb, gutter, & sidewalks
Parking lot concrete paving
Concrete remove & replace
ADA ramps
Drainage structures
Residential Concrete Construction
Foundations/slabs
Cast in place retaining walls
Flat work/sidewalks (regular & decorative)
Concrete driveways
Concrete remove & replace
ADA ramps
Stamped & colored concrete
We provide quality concrete construction services for both private and public works clients. It is our goal to maintain the highest levels of professionalism, integrity, honesty, and fairness in our relationships with our suppliers, subcontractors, professional associates, and customers.
Heritage Park - Sacramento, CA 2016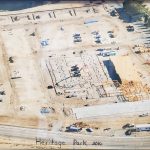 Verizon - Rocklin, CA 2014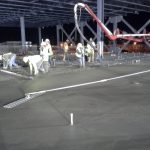 Union Pacific - Truckee, CA 2017